The firm is managed by principals with extensive experience in their respective disciplines. They have established a management structure, which maintains strong emphasis on integration of design and related disciplines. The result is that there is a total understanding of the clients' requirements. The final product is an aesthetically pleasing, climatically responsive, durable cost effective building product which has a careful balance of form and function.
Mrs. Madhu Garg (C.E.O & Founder)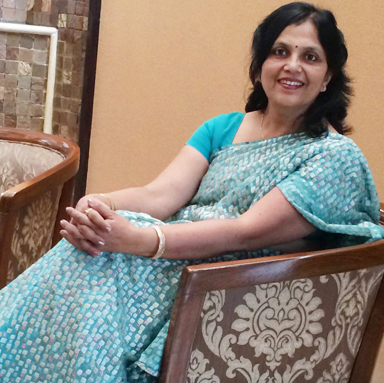 Madhu Garg is one of the founder and C.E.O of Creative Consortium. In 1990, she started her own private practice under the name and style of Creative Consortium. Since then, she has never looked back and all these years have been expression of her works – journey which began as a modest two employee firm, has tirelessly over last 25 years transformed into one of the leading architectural and engineering firms in India with staff strength of above 50 persons.
She graduated from Chandigarh College of Architecture (CCA), Chandigarh with honors in 1981. She always had a keen eye for detailing and functionality which as a student also, brought her brilliant academic excellence. She is consistent and untiring always attuned to the changing global design perspectives at National and International level and encourages her staff to stay focused and inspired. Even today, she works tirelessly with her staff design team on each project for its utmost perfection. Her employees often expressed their gratitude for immense learning opportunities under her able guidance.
She believes that creativity and innovations are both art and science and form must essentially always follow from function. User-centrality, client's needs and environmental sensitivity defines her approach to design.
"Less is more and small is Beautiful"
"We believe that our dedication, commitment and collaborative spirit will create tomorrow's landmark icons"
In her free time she likes to indulge in sports like Golf, swimming and Yoga. She strongly believes that a creative mind needs a healthy body & lively spirit.
Mr. Tarsem Garg (Founder, Financial advisor & Business Development)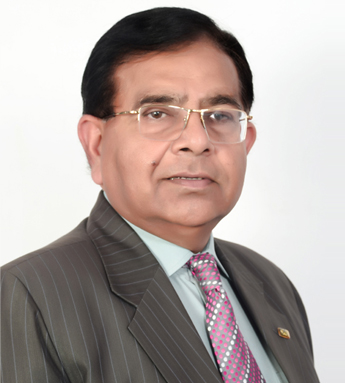 Mr. Tarsem Garg is a highly qualified and widely experienced chartered Accountant as well as cost accountant. He has more than 22 years experience in accountancy, income Tax, M.I.S Finance & management Consultancy & planning. He is empanelled with industrial development bank of India, Asian Development Bank, Manila (Philippines) and GTZ, West Germany for rendering management consultancy.
He is one of the founders and pioneer in expanding Creative Consortium's footprint and design reputation pan-India. Working directly with the Global leadership team, his focus is to identify new strategic markets and opportunities, provide financial & investment models to developers, maintain high level client and operator relations and secure a wide ranging portfolio. Being expert he is directly heading the Project management consultancy & Valuation division of the firm. He is responsible for high profile consultancy business of Real Estate, Infrastructure Development Project and Mega Integrated Township Projects.
His qualification, relevant and varied experience and expertise in various areas concerning Real Estate, Infrastructure Projects and related sectors has transformed him a seasoned Professional with exceptionally good planning and execution skills, uncanny business acumen, unmatchable financial expertise who can transform the company into strategically sure footed fast growth phenomenon by unlocking the company's inherent strength and aligning with changed macroeconomic environment. Additionally he likes to indulge himself in playing Golf, participating in political activities and watching movies.