Celebrating the Best in Architecture
Creative Consortium receives – ICI Best Dream House Design in Chandigarh Award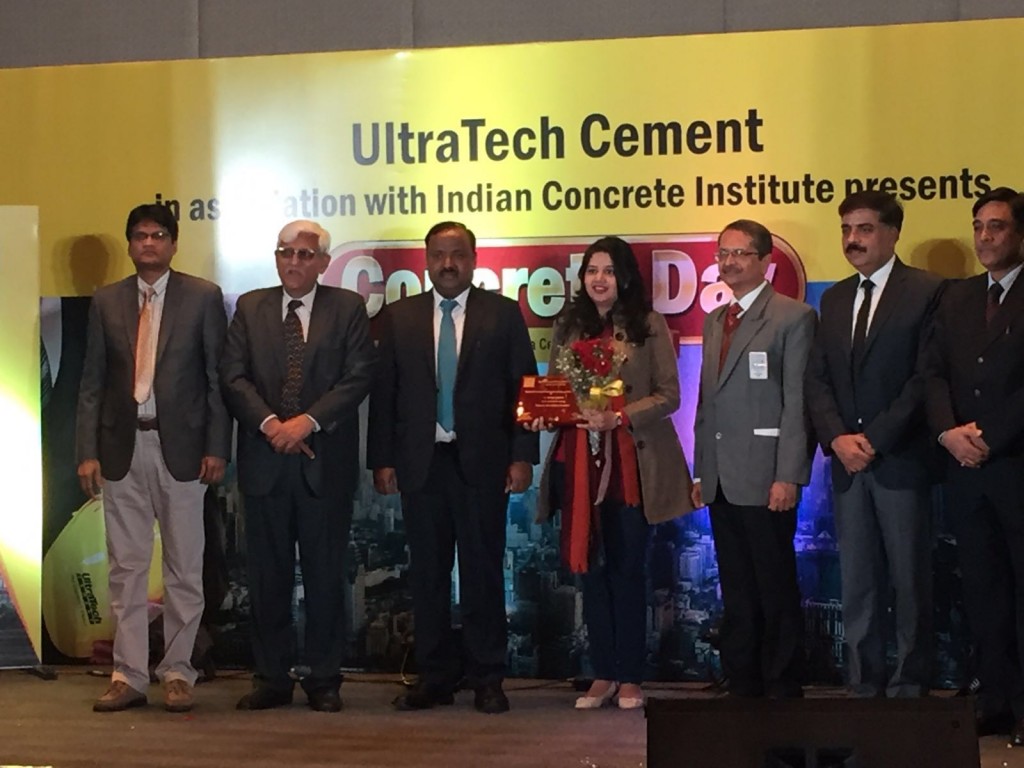 To design Architect's own house having infinite ideas but restricting to limited expenditure on cost and making every effort to get comfortable spatial arrangements of functional utilities by dismantling, renovating and re-constructing an old bought house was a great task.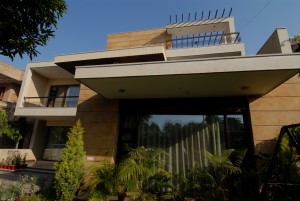 Approach
A fully integrated approach to design is at the heart of Creative consortium's practical design solutions. Aim was to create a spirit of magnificence and opulence, while providing a residential comfort which is practical, functional, low-maintenance and user centric.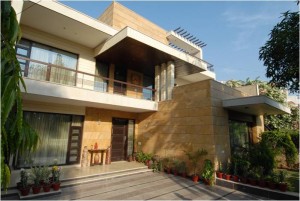 Reduce, re-use and re-cycle
The existing old design was falling short for the functional requirement of the users. The Kitchen was in front and badly chamfered Rooms were small and dingy.
Embarking our pledge towards environmental sensitivity, every effort was made to save most of structural walls and roofs and reusing the existing wood works and fully re-utilizing the dismantled steels bricks etc, reducing the construction waste and resource consumption for the project.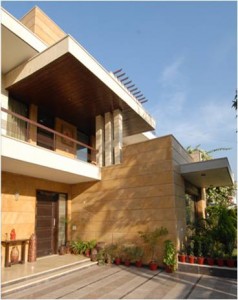 With meticulous planning and continuous efforts, the overall achieved design is a complete blend of modern amenities meeting the functional requirements, truly utilizing every inch of space.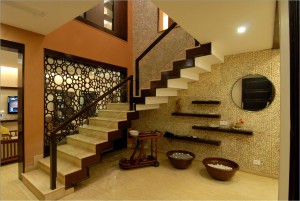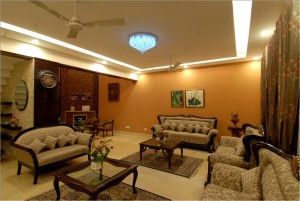 Passive design, liveability & Multi-functionality
The external facades is combination of traditional stone (yellow and white) having multiple terraced spaces designed at variable levels not only to give a majestic look but also to tackle the harsh sun rays during summer and welcome the southern sun during Winter. The play of projection on large windows openings maintains a perfect balance and beauty of built up spaces to open landscaped spaces.
Truly Architects own 'Heavenly Abode' stands as a symbol of bespoke luxurious lifestyle residence with minimal carbon footprint truly with true example of FORM EVER FOLLOWS FUNCTION.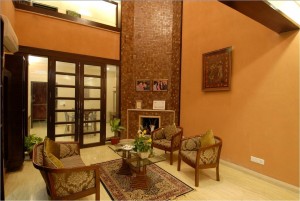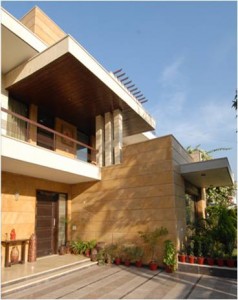 The Firm & Team
Thanks to the decades-long experience in designing and producing architectural projects of widest possible range with highest quality, Creative consortium today,  is well known for its complete architectural services with in-house team of various building services experts and design innovative excellence, rendering a reputation for solving complex architectural design challenges.
Contact: Ar. Mohita Vashisht 
www.creativeconsortium.co.in
8054697700