Miss Mohita(Senior Sustainable design & Planning Associate)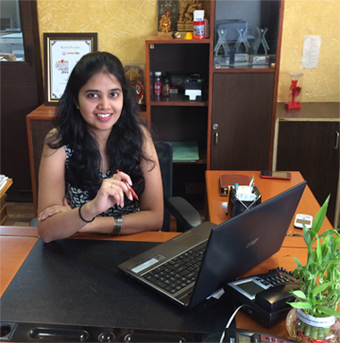 Graduated from National University of Singapore (NUS), Singapore with Masters in Sustainable Design & Planning, Mohita Garg has a versatile and immense design knowledge and practical experience drawn from her contribution in various large scale architectural design and urban development projects over the last decade. She is a highly motivated and ambitious individual possessing excellent management and decision making skills. Her strong foundations are based on excellent academic records, winning numerous awards, Gold medals and acknowledgements for her creative and conceptual skills with art of precise communication tact. She has received overall 5 gold medals, 10 trophies and citations and many scholarships.
Her contribution to the organization is to bring in new stream of design planning concepts which are rooted in sustainability, adaptability & Bio-mimicry. Over the years, professionally her contribution has been that of a team leader with skill of excellent architectural conceptualization and logical design development along with the ability to give accurate guidance and direction to team members towards efficient design delivery. Her passion for perfection and meticulous attention to scale and proportion is clearly reflected in her designs.
She is a purist who inspires to capture life's true beauty through photography. Additionally she indulges in writing research articles, creative writing & travelling.
Mr. Rajesh Mehta(Associate Partner – Urban & Town Planning Division)
Post graduate in town planning from LEEDS School of town Planning, United Kingdom. He has served the government of Himachal Pradesh, in various capacities, including the position as Director, Town & Country Planning, advising government on matters regarding planning policies, programs, local body management, grant approval and management. As an Associate Partner, his contribution is that of an Advisor for the Urban & Town Planning Division of the firm.


Mr. V.P. Anil(Advisor – Architecture)
With over 37 years of service with Punjab Government, Mr. Anil retired as Chief Architect, Punjab. He is recipient of many National Awards. Bring immense experience & vast knowledge he works in position of advisor for the architectural division in the firm and guiding the process of architectural and structural developments.